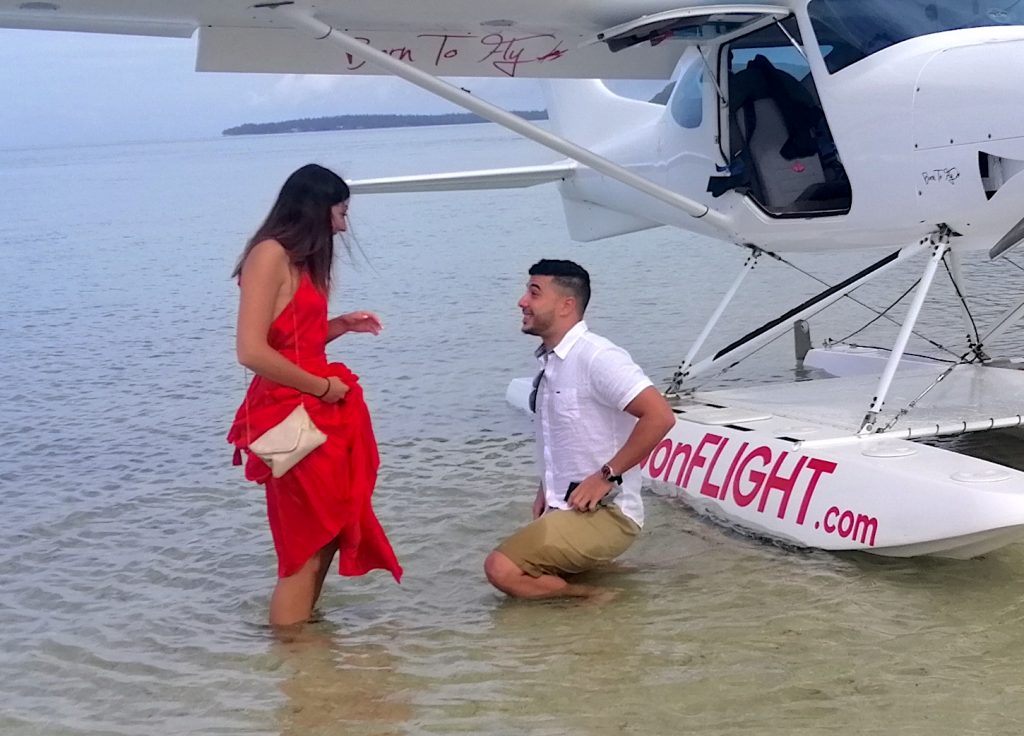 Cédric had planned everything!
After a DUO flight, he managed to arrange with the pilot for his plane to arrive a few moments before Morgane's.
As Morgane's plane is landing, he checks that everything is in place as he had imagined. The whole team is excited: in a few moments Cedric will propose to Morgane and he wants to do it with one knee in the water. He wants everything to be magical, unforgettable and perfect for the love of his life.
The pilots are in collusion. A signal is sent to Thierry ( the pilot) to land and get closer on the beach. The door of the seaplane opens, Morgane does not know yet what is waiting for her. Everyone is left breathless….Love did the rest!
She said YES!!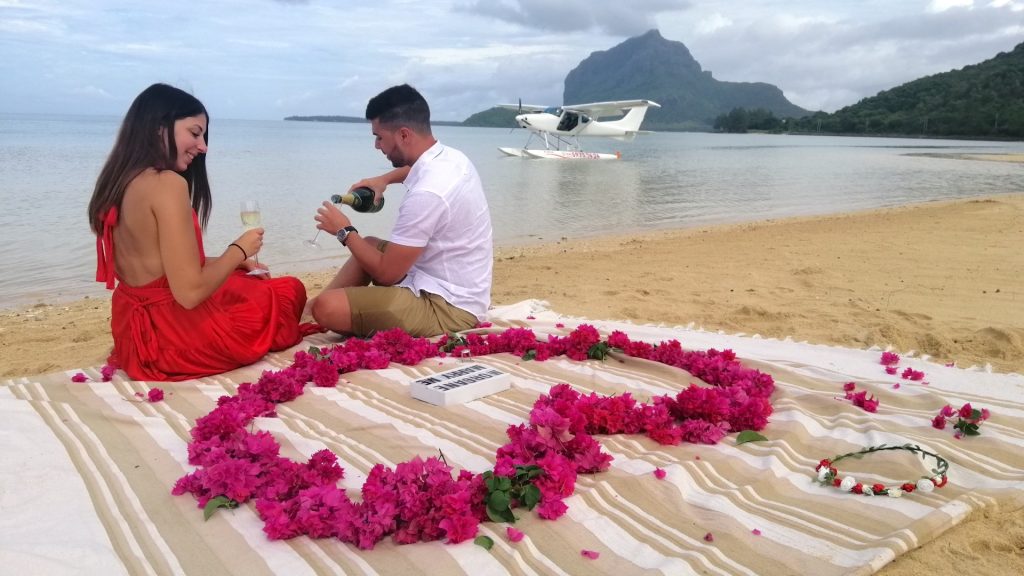 La Prairie has just been flooded with happiness! Morgane has said yes and Cedric is overjoyed.
LagoonFLIGHT TEAM